European Confederation
of Institutes of Internal Auditors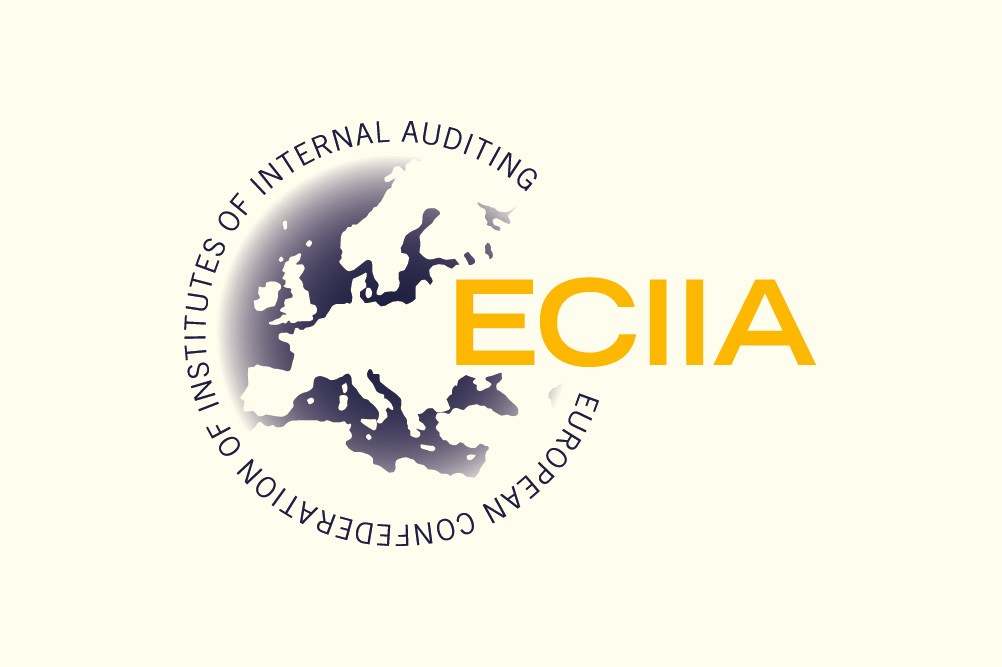 The European Confederation of Institutes of Internal Auditing (ECIIA) has 36 member institutes and it represents more than 45,000 internal auditors across Europe. The ECIIA's mission is to be the consolidated voice for the profession of internal auditing in Europe, and to represent and develop the Internal Audit profession and good Corporate Governance in Europe.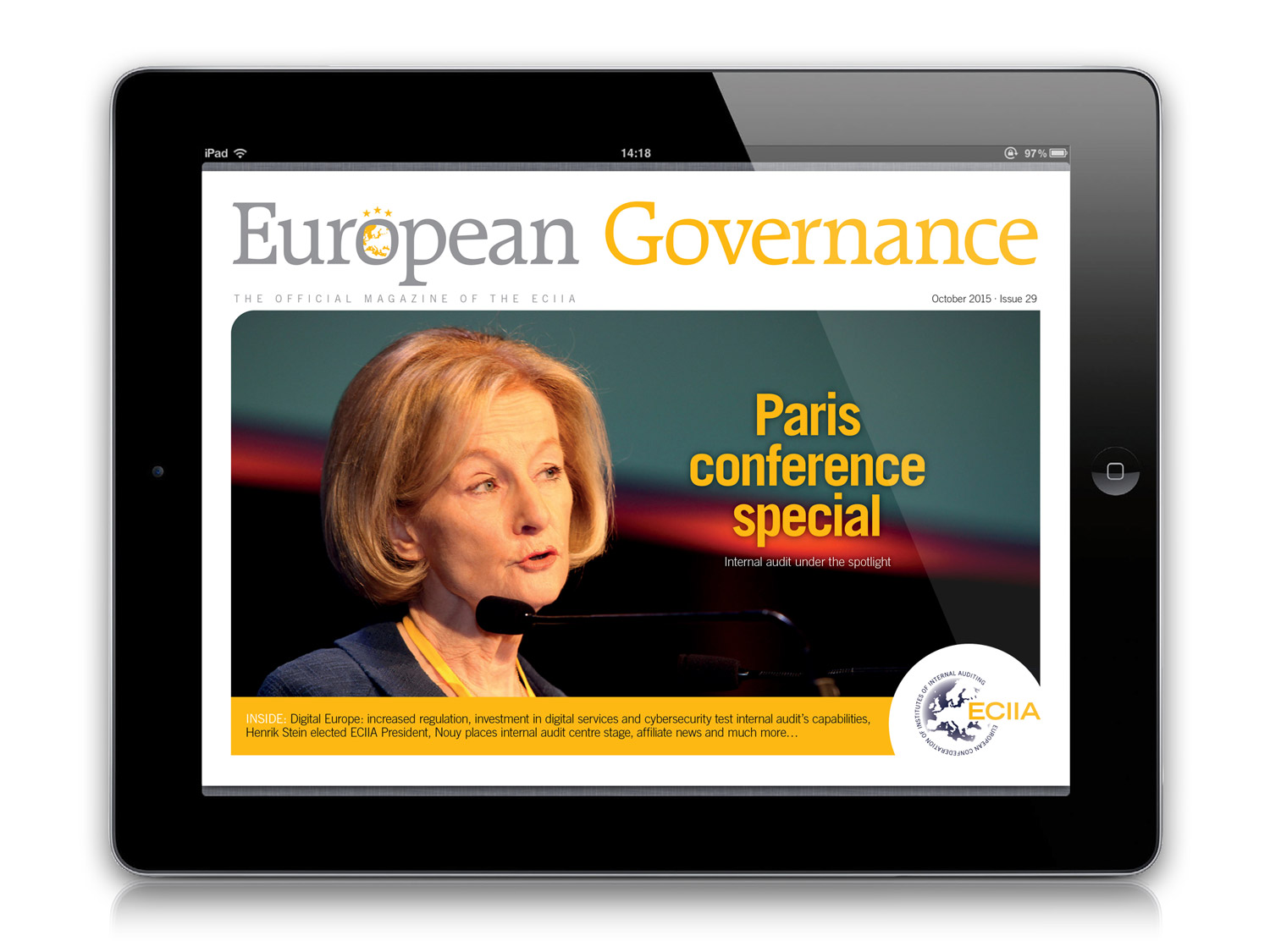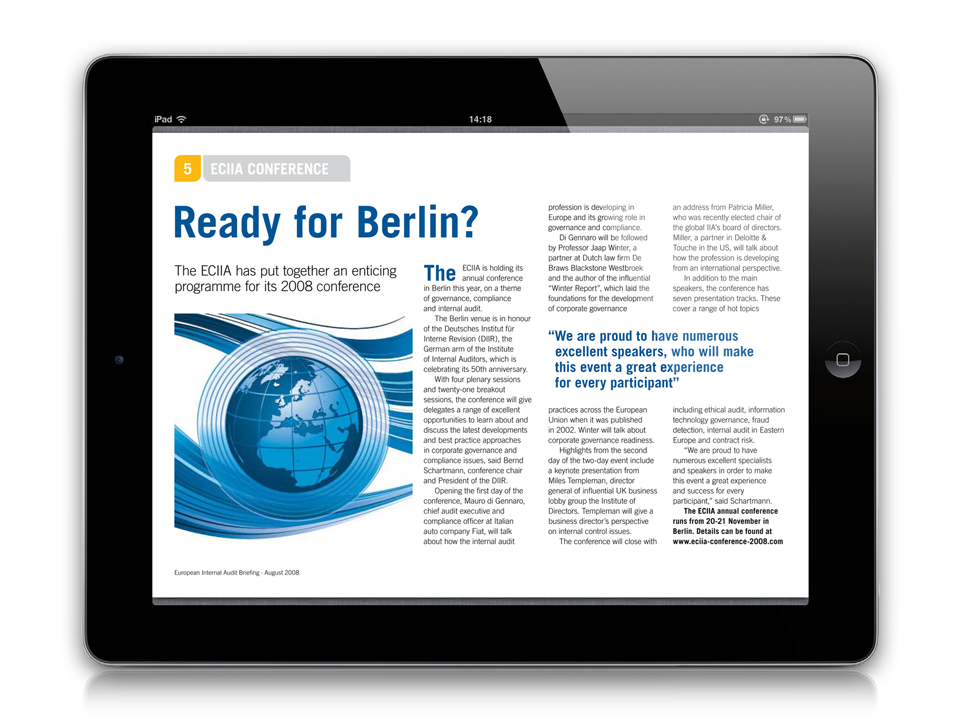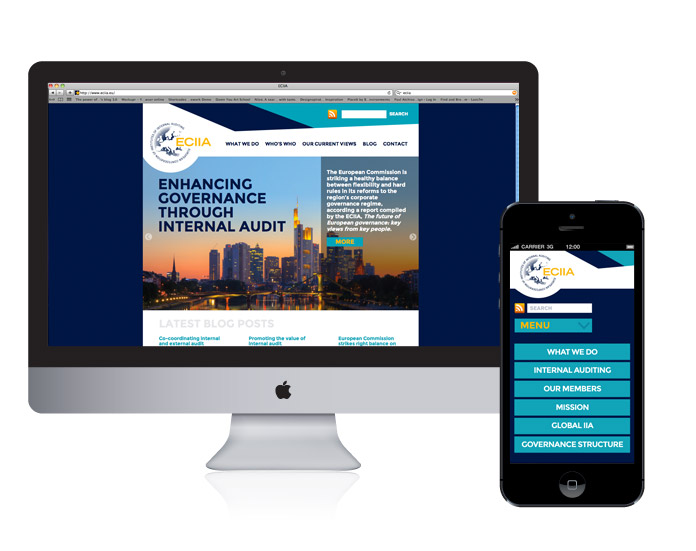 The Project
To re-launch the confederation's online magazine European Governance and its affiliate website.
The Issue
ECIIA did not feel its bi-annual magazine reflected its status as the leading voice of internal audit in Europe and struggled to produce regular content for its website.
The Solution
We redesigned both the magazine and website and worked with an advertising agency to introduced ads in the publication for the first time. We sharpened the focus of the magazine and profiled some of the body's key stakeholders, such as MEPs and regulators – to help it forge alliances with other European professional bodies. In addition, we devised a rolling schedule of content for the website and produced special reports on issues of strategic importance to the confederation.
Redesigned the ECIIA magazine and website
Introduced paid advertising revenue
Produced important strategic content
From The Client
"The European Confederation of Institutes of Internal Auditing (ECIIA) has been working with Arthur and his team for the past 6 years. During that time, he's helped us create the right image among our stakeholders. That has included re-launching our website and creating a regular blog to capture a permanent audience. In addition, he's worked with us to create our European Governance magazine, which has really helped us keep our stakeholders updated about our activities in an intelligent and engaging way. Thanks to Arthur's assistance, we are now able to communicate regularly with European Commissioners in a professional manner."
Pascale Vandenbussche,
ECIIA Secretary General, Belgium
Get new case studies by email: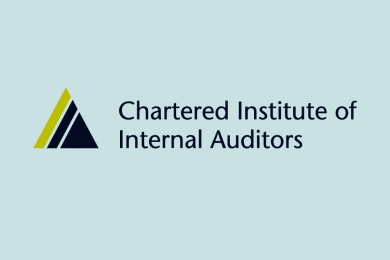 The Chartered Institute of Internal Auditors (IIA) is a professional body dedicated to training,…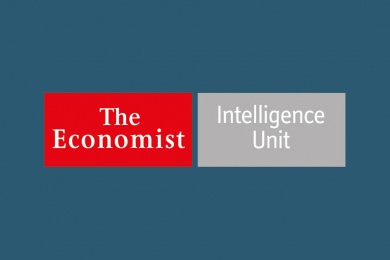 The Economist Intelligence Unit is the research and analysis division of The Economist Group,…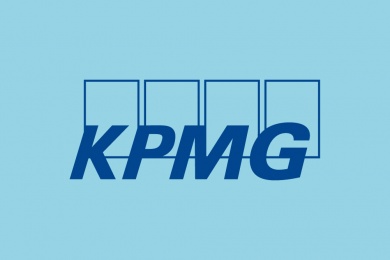 KPMG is a professional service company, and is one of the Big Four auditors.…